Puppy Availability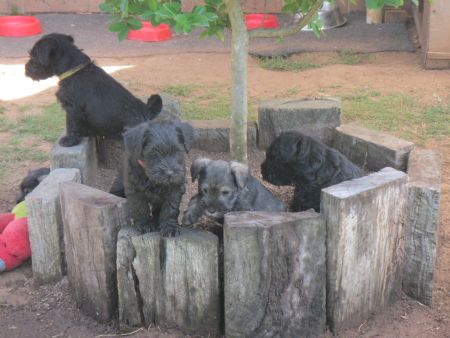 Please note;
I will not be starting a waiting list, until I actually have puppies.
You are welcome to email me with the following information and I can advise of any up coming litters.
If you would like to be considered as the owner of one of our puppies, please write to me via my email (not the guestbook please) giving family information including working hours, dog experience, your intentions for the puppy/dog ie. obedience, agility, showing or family pet.
As I do not sell my puppies to people that I haven't met and assessed for suitability, you would need to be available for a meet and greet prior to going on a waiting list.
My puppies come with their first vaccination, microchipped, wormed fortnightly, clear eye certificates for both parents, 6 weeks free pet insurance, a puppy pack including food and toys.
They will be registered with DogsVictoria on limited Registration (not for breeding or export)
I sell all my puppies either desexed or with a desexing agreement that must be signed by new owners.
I do not respond to puppy inquiries via text message.
Please 'EMAIL' with your details when searching for a puppy.